I'm excited to host new to me author, Lela Bay. Ms. Bay writes Regency Romance and many other genres and shares insights between her work and Pride and Prejudice.
Regency Subtext
First, I'd like to thank Rose Fairbanks for allowing me to guest blog.
Although I write in many genres, Regency stories hold a special place in my heart. Much like a mystery, the story is often as much about what isn't said as what is. Adhering to convention and propriety, people rarely speak bluntly about their feelings. When they do it has the force of an explosion, such as when Mr. Darcy finally breaks down to say he loves Elizabeth "ardently."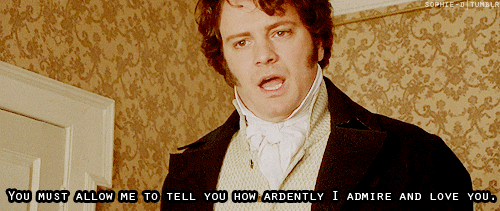 "In vain I have struggled. It will not do. My feelings will not be repressed. You must allow me to tell you how ardently I admire and love you."
Of course, he goes on to ruin it by insulting her family.
Mr. Darcy drove Bingley from Jane because he believed her to be indifferent. Certainly in that case, it would have helped if Jane had spoken up, or even alluded to her feelings. A little flirting might have saved everyone a great deal of trouble!
Mr. Darcy says to Elizabeth about her sister, "If it be so, if I have been misled by such error to inflict pain on her, your resentment has not been unreasonable. But I shall not scruple to assert, that the serenity of your sister's countenance and air was such as might have given the most acute observer a conviction that, however amiable her temper, her heart was not likely to be easily touched."
Both stories in Ruined Reputations play off the heroine being unable to speak her mind freely. In "Virtues Tempation," Eleanor saves Bitsy from entering a hotel room with an unsuitable man and takes charge of the girl. When Mr. Stinson arrives like an avenging angel, she hopes he's come to save the girl and escort them home. Then again, he could ruin Bitsy if word gets out. Eleanor treads lightly, trying to get a sense of him in the first moments they meet.
Excerpt
Eleanor wondered whether she sounded inane.

The frown between his eyebrows deepened, giving him a stormy grimness.

Her stomach sank. Perhaps she had been mistaken in talking with him. What if, when he learned Bitsy had been here, he spoiled the girl's reputation? Her hands tightened on her purse strings, the hard object within reminding her that she must follow through.

He rose from his chair, stepping toward her with such purpose that she startled in her seat.

His frown deepened. "Apologies, it is just that I am eager for news. I am DeMontrey's nearest neighbor and watch over his property while the family is away."

"Oh, yes?" She hardly dared to breathe, struck by the tenseness of his clenched jaw as he watched the movement of her lips. "It has been my pleasure to travel recently with the youngest of the family, Elizabeth DeMontrey."

Mr. Stinson dropped to his knee at her side. Her mind blanked as he leaned toward her.

His words lay gentle and intimate between them. "I am quite certain her family would be overjoyed Bitsy has made such a friend."

Much to her own amazement, Eleanor has taken responsibility for young Bitsy, and now must chaperone her safely home. Traveling with Mr. Stinson, she finds it difficult to behave respectably but Bitsy's reputation depends on her own.
If you enjoy Regency tales, I hope that you give my novella a chance and enjoy the subtle, and sometimes not so subtle, interplay.
RUINED REPUTATIONS BLURB
"Ruined Reputations is a love letter to high romance of the Brontes with the meticulous eye for detail that readers crave like oxygen itself." MJ Sherry-author of the Back Page Babylon series
"A tantalizing pair of Regency tales" ~Emmy Z. Madrigal
–The Unusual Manners of Mr. Aarons–
Rumors of Mr. Aarons unconventional ways are confirmed when he nearly yanks the bonnet off Emmaline's cousin's head. Drawn by his charm and good looks, Emmaline finds herself assisting him in his mysterious mission.
His obscure search appears to lead to her cousin, beautiful Catherine Connersfield. She is the more sensible choice, but will she have him? More to the point, will Emmaline let her?
–Virtue's Temptation–
Experience has taught Eleanor it's better to be practical than passionate.
When she discovers Bitsy eloping with her French tutor, scandal threatens to ruin the girl.
To keep her reputation intact, Eleanor reluctantly chaperones the rebellious heiress.
Eleanor's spotless character protects Bitsy, but behaving respectably proves difficult when tempted by the dangerously attractive Mr. Stinson.
If she fails it will end with … Ruined Reputations.
Read for free on Kindle Unlimited. Available in eBook and paperback.
https://www.amazon.com/dp/B079K7D8KS
Giveaway
Ms. Bay is offering three (3) e-book copies of Ruined Reputations. Please comment on the post to be entered. Entries close at 11:59 EST on 4/10/18.
Lela Bay Links
Blog: http://lelabayblog.wordpress.com
Twitter: http://www.twitter.com/bay_lela
Amazon Author Page: http://amazon.com/author/lelabay
About Lela Bay
Lela lives in a modest house with her husband, children, and pets. Despite living in the far north, she requires a certain amount of sunshine each day or she gets grumpy. When she isn't writing, she enjoys strolling, gardening, reading, and tea time with friends.
She enjoys stories with intimacy and humor.
Follow Lela on twitter @bay_lela.