Life's taken more than a few unexpected turns for me this year. I'm sure that's true for a lot of us!
I began the year thinking that I would release the first Mr. Darcy's Impertinent Daughter book sometime this year. I even began posting chapters! However, in October I had a second case of Covid (very mild but enough to derail me) in addition to helping my church's first ever youth camp. We're all still recovering from that. I kept saying we should have a plot twist and have the young people with all the energy throw a camp for us…which would just be naps and snacks.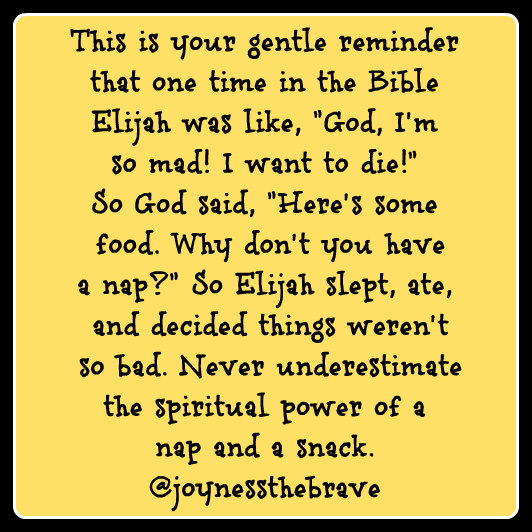 See…it's Biblical!
After making it through that, my brain needed a change of pace and When at Rosings was what sparked it all back to life! More on that in a minute!
First, I'm announcing an intentional hiatus on posting Angelica. I have a few other stories that need to come out first for economic reasons. I know it's not popular to talk about and there's this impression that authors, especially in the JAFF world, need to be starving artists, but this is a career for me. I certainly haven't been giving it a lot of time and effort in the last two years (pandemic life) but I do have some good plans for 2022! I'll post about that later. I anticipate returning to her book in late January and have a goal to publish it by April 2022.
I've found that I do better with goals, even if I have to adjust them. It's served me well to make my health a priority since my MS diagnosis in 2019. I am now feeling better than I have in years. Just when I would have been able to put more on my plate writing-wise, Covid-19 hit. After finding my sea legs with quarantine life, we moved in March of this year, I began homeschooling my kids again, and became very active in our church. I'm honestly so happy and fulfilled! And feeding those aspects of me is actually giving me the energy to write more!
November Flash Sale
I'm running a quick flash sale on No Cause to Repine! It's 50% from November 27-30.
Get it now!
Forced to wed and deceived by their family, will their struggle for contentment lead to undying love?
For months, duty to his station and family legacy have convinced Fitzwilliam Darcy his infatuation with Elizabeth Bennet must end. Meeting her again at his aunt's estate creates a temptation he cannot deny. Then, a misinterpreted accident forces him to offer her marriage and his heart thrills at the new possibilities.
Her reputation in tatters, Elizabeth has no choice but to accept the last man in the world she would ever wish to marry. Pretending indifference, she attempts to mask her hatred for her pompous betrothed. Revealing it could destroy any hope of a peaceful union.
Exposing a plot years in the making makes them allies but does it create the bonds of love?
Historic market crashes, family secrets, and tender romance make No Cause to Repine a unique addition to the Jane Austen Re-imaginings series from Rose Fairbanks. Grab your copy today!
When at Rosings
Excerpt
Later that night, unable to sleep, Darcy crept to the music room. The sonata Elizabeth had been playing still sat on the stand. He turned it to page one. Darcy sat at the pianoforte in only his shirtsleeves. His cravat was absent, and his shirt loose about his neck. He had always found music to be a universal language. Two people might read the same book with differing opinions, but music connected people.
The first movement of the song filled the listener with sorrow. He had always connected it to his mother's death, but now his heart had a new fear. Life without Elizabeth would be just as mournful. Indeed, the entire piece could be symbolic of his love for her. The first movement reflected his life before meeting her, but a shell and filled with grief. The second piece was his finding her, a ray of sunshine in his dreary existence. The final portion focused on rapid beats and was the most difficult. It demanded ferocious intensity, the perfect reflection of his stormy and tormented thoughts as he had been undecided if he should offer for Elizabeth. Then, all became clear at last. He needed Elizabeth in his life, and he would love her desperately and with abandon as long as he lived. He poured every ounce of love he had into each note, the sonata no longer being mere music but a piece of his soul. When he finished, his hair had fallen over his brow, and he breathed heavily. He remained still and silent with his head hanging low.
"Splendid!" A nearby cry startled him.
Jerking his head up, he saw Elizabeth wearing a previously unknown expression of approval and delight directed at him. He stared into her eyes for a long time before standing and politely bowing. "Miss Elizabeth, you have discovered my secret."
She smiled. "You did claim earlier that you did not perform to strangers, not that you did not perform at all. I shall have to take back my words about my fingers. I daresay you would not understand the comparison I gave."
He flushed at her praise. "I did understand. My skill did not come easily, but it pleased my mother, and so I learned. This sonata was her favourite. Unfortunately, she died nearly ten years ago."
"I am sorry," Elizabeth whispered.
"Thank you," he returned, and again his dark eyes penetrated Elizabeth's gaze. She seemed to expect him to say more. "I did not wake you?"
"Oh, no. I do not sleep well in new places."
He nodded his head in understanding. That was precisely what drew him to the music room late at night. That and Elizabeth's presence.
Elizabeth shrugged and added, "I was looking for a boring book."
"I fear you have taken a wrong turn. Should I guide you?"
"I would much rather stay and hear you play again," Elizabeth answered and then blushed as though she had not meant to voice her thoughts.
One day, he would play for her, but not yet. "I prefer no audience, but you are welcome to it." He motioned to the bench and began to move away.
"Stay. I would not wish to steal your partner for the evening. Might we find a duet?" She sifted through the music. "Maybe this one?" she held up a sheet for his inspection.
They sat together on the bench, his shoulder rubbing against hers. How had he forgotten how petite she was?
Darcy doubled his effort to focus on the music before him. At the close of the song, he was surprised to see that one of her hands would need to cross under Darcy's. It was not an unusual thing for duets, and he played them often enough with his sister. Beside him, he heard Elizabeth's breath catch, and she held it as Darcy's hand glided over hers. With the lightest of touches, his palm had touched her hand. He grew dizzy at the sensation, and it was just as well that the song had ended, for his vision blurred.
Their hands now rest next to each other on the pianoforte, and with the slightest of movements, he allowed his pinky finger to graze hers. She shivered and sighed. Emboldened, he caressed the back of her hand with his thumb. She did not pull away or stiffen under his touch.
"Elizabeth," he murmured, and their gazes locked once more. He felt the familiar sensation of drowning in them and realised his head moved toward hers. He jerked away. "You should not be here. If we were to be seen together …"
"It would change everything." Her voice shook.
Blurb
If music be the food of love, play on.
Fitzwilliam Darcy abandoned Hertfordshire and a pair of bewitching eyes that continue to haunt him. Five months later, he has never regretted something more — but returning would mean swallowing his pride and discarding his family's expectations. At Rosings, he must make a choice: marry his cousin or surrender to his heart's desire.
Elizabeth Bennet has always believed Mr. Darcy the last man she would ever want to marry. After hearing him at the pianoforte and a heartfelt encounter, she realises that her opinion is little more than wounded vanity which exposes a secret yearning. Unsure if she can trust her changed opinion or his honour, she may crush two hearts in the endeavour to save one.
Readers who enjoy sigh-worthy sweet romances with an unexpected twist and characters who come to love each other despite their faults will love When at Rosings.
Grab your copy today and settle in for another delicious read from Rose Fairbanks.
*Please note: The Jane Austen Re-Imaginings collection are stand alone stories that can be read in any order.