Have you ever wondered what happens after the close of Pride and Prejudice for Darcy and Elizabeth?
---
Did you miss the other posts about the Mr. Darcy's Impertinent Daughters universe? Check them out here:
The Darcy Children / The Bingleys / Darcy & Lizzy's Other Relatives / Hero John Ward / Mr. Darcy's Impertinent Daughter
---
I consider myself an "old married lady" now. I'm 35 and have been married for 16 years. I know it sounds crazy to most of us these days, but I got married at 19. I wasn't that much younger than Elizabeth Bennet was when she married Mr. Darcy!
Don't get me wrong, I love reading and writing Darcy and Elizabeth's romantic adventures, but sometimes, I find myself wondering what life is like for them further down the road. I can't relate to a twenty year old forever! And yet, that's exactly what we read over and over again, not just in JAFF but in most romance novels — especially historical romance where it is a common trope to be considered "on the shelf" by age 23. (Side note: Elizabeth Elliot, aged 29, is affronted and is juding all of you.)
A few years ago, I had an idea in my head wondering about what Darcy and Elizabeth would be like as parents as their eldest daughter came of age. I personally have a daughter that is seven going on seventeen so the thought of her growing up and entering the world is the stuff of my nightmares and keeps me up at night. When I started wondering what the Darcys would be up to twenty-some-odd years after their marriage, my daughter was still having separation anxiety so badly I wondered if I would be holding her hand at her high school graduation. She still crawls in bed with me most nights, so the jury is still out on that one! However, I'm beginning to have hope.
Would Mr. Darcy, who dotes upon his sister, be a stern or lenient father? Would Darcy and Elizabeth be hyper vigilante to avoid scandal given the past of their sisters? Or would they believe that if you don't give children any freedom they will take it where they can and rebel anyway?
Most pressing of all was this question:
What if Mr. Darcy had five daughters of his own?
Would he escape to his library like Mr. Bennet?
Would Elizabeth turn into her mother? I can guarantee she would be more like her than she ever thought she would be. It's the law of nature. I just know at some point in time a very Mrs. Bennet-like phrase must have popped right out of Elizabeth's mouth, leaving her stunned and wondering when on earth her mother took over her body. Been there, done that, got the T-shirt.
Of course, I had to be fair and wonder what sort of mischief and trouble Darcy and Elizabeth's combined natures would create in boys. I can tell you from personal experience that a son that has inherited a double dose of stubborness is not for the faint of heart. Come count my grey hair if you don't believe me.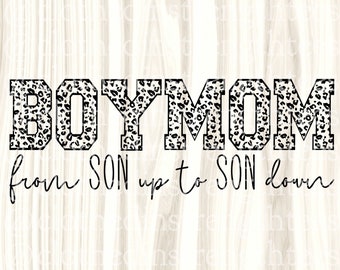 Over the years, I struggled with how to tell the stories that were in my head. Was it a sequel of Pride and Prejudice or a continuation of one of my own stories? Were the children young and the story dwelling mostly on Darcy and Elizabeth's relationship? Or were these the stories of their children?
As time went on, and I got to know the characters more, they aged in my mind. It's like their lives have flashed before my eyes. I realized a common attribute each child had was their headstrong ways and impertinence, making them perfect as a continuation of my very first book, The Gentleman's Impertinent Daughter.
Technically, the series will be Impertinent Daughters and Headstrong Sons. The books will note if it is a story about a son or a daughter. They will be stand alone reads, but not all of the characters will feature as heavily in each story. Eight children and copious amounts of cousins and friends is a large cast! Five Bennet daughters plus Darcy sister and cousins, plus the Bingleys and the Hursts, the Gardiners… It's basically My Big Fat Greek Wedding, Regency/Victorian style!
I've decided the best way to capture the series unfolding in my head is to have one book per child as they come "of age." That doesn't mean exactly eighteen for all of them–in fact most of them will be a different age. However, it will be their romantic journey and character development. Darcy and Elizabeth will be present to guide and help as all loving parents are — whether the children want them involved or not! Although the stories will take place when the childen are becoming adults, there is freedom to move backwards to memories and flashbacks of childhood between their point of view and through the eyes of their parents.
Over a year ago, I put up a sample of Angelica: Mr. Darcy's Impertinent Daughter. I've finally committed to finishing the story and developing more of the series. I hope you all enjoy this delve into Mr. and Mrs. Darcy's own "happily ever after." After all, first comes love, then comes marriage, then there's Darcy with the baby carriage! 🙂
Over the next few days, I'll be introducing the characters a bit more and laying the setting some. A lot changes from 1812 to 1836!
One more thing! As this particular Darcy and Elizabeth met via the procociousness of little Michael Gardiner, who loved reminding people he was named after an angel, they decided to name their own children after "angels."
Are you ready for the family tree now?
George Fitzwilliam: born in 1813, 23 in the first book and named after his Grandfather Darcy.
Malachi Bennet: born in 1815, 21 in book one. His name is Hebrew for angel.
Angelica Anne: We kick off the series with her coming out ball. She is 18 and nervous about the responsibilities of being Miss Darcy.
Seraphina Jane: 16 and caught somewhere between girlhood and adulthood. The name Seraphina is derived from seraphim, a class of angels.
Ariel Elizabeth: 14 and desirous of leaving the school room. Ariel means "lion of God" and is sometimes used as an alternate name for the angel Uriel in the Anglican faith.
Raphaela Grace: 12, goes by Rafie or Rafe. Non-stop energy and full of mischeif. Do NOT get on her bad side. Feminized form of Raphael, one of the archangels according to the Anglican church.
Christiane Beatrice: 10, as gentle as her name implies.
Thomas Edward: age 6. They thought they were done. No, they SWORE they were done once Rafie's personality took over. He's their surprise baby. Spoiled rotten, especially by his eldest sisters. Named after Elizabeth's father and uncle Gardiner.